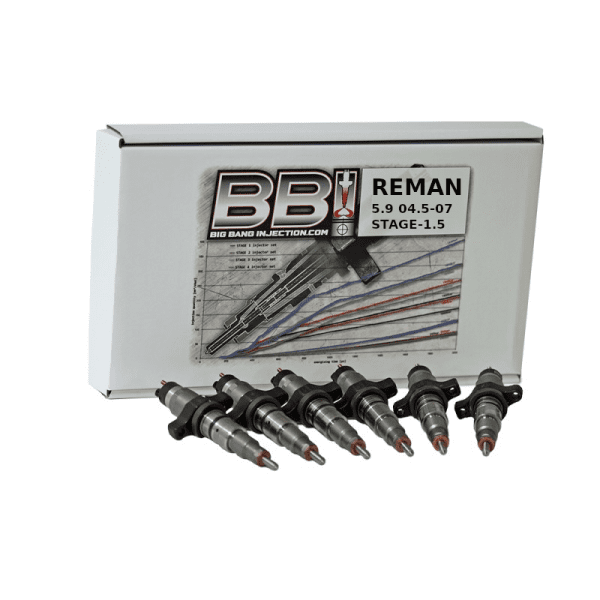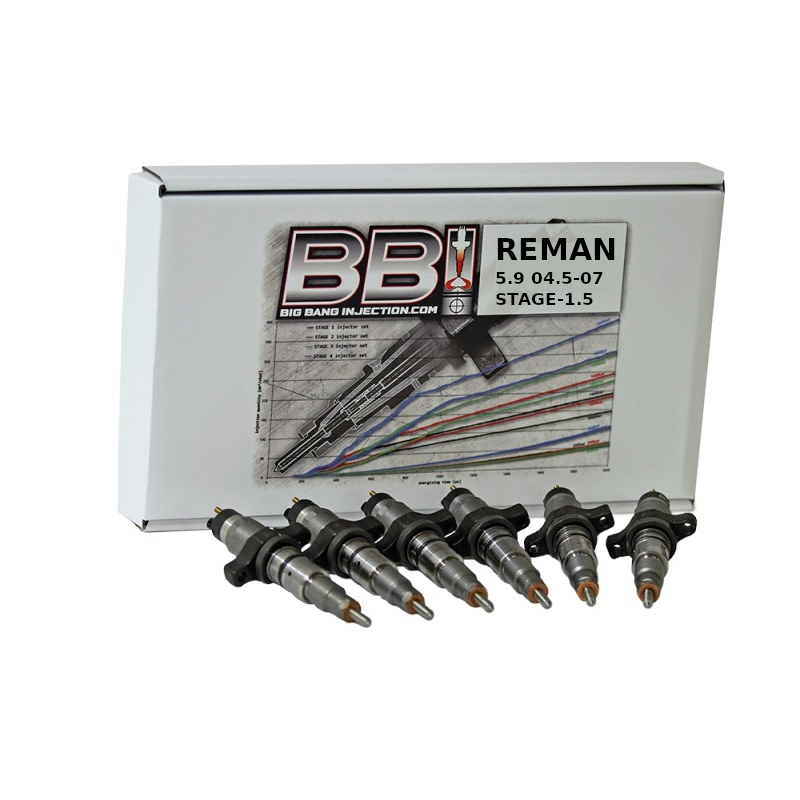 BBI Injectors: Stage 1.5 Remanufactured (2004.5-2007 5.9 Cummins)
$2,460.00
Reman 5.9 Cummins Performance Injectors rated at 43% Over Stock Fuel Flow= Approximately 140HP
Stock Injectors have a flow rate of 61.8 Liters/hour @ a pressure of 100bar.
These MY4.5-07 Stage 1.5 BBI injectors use a nozzle flow rate of 88.2 l/h @100bar –>43% increase compared to stock
For model years 2004.5-2007 we utilize a 124° spray angle
All injectors in each set are balanced and include a flow test sheet
-HP rating is based on stock tuning.  With custom tuning, these injectors are capable of up to 850 RWHP. Twin turbo chargers and dual injection pumps are suggested if attempting maximum HP from these injectors.
-BBI injectors may cost more than the competition, but the world of 5.9 Cummins Performance injectors is no different than anything else in life: You get what you pay for.  In other words; buy right and buy once.
About BBI:
BBI Injectors have been developed into the finest common rail injectors presently on the market; setting the standard for common rail injectors in performance and reliability.
Big Bang Injection was founded by two Austrian gentlemen with over 30 years experience in the common rail injector industry.  Both men were previously employed directly by Bosch in their research and development facility located in Linz, Austria.
Warranty Information:
Remanufactured BBI Injectors are warrantied for 1 year with unlimited miles.
Core Charge:
A $900 core charge will be collected at the time of purchase and refunded upon core return based on the BBI core return Policy: